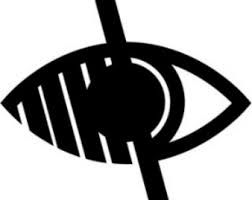 Course Information
Course dates for 2022 – 2023
| | |
| --- | --- |
| Term | Dates |
| Autumn | 4th September 2023 – 19th December 2023 |
| Spring | 3rd January 2024 – 28th March 2024 |
| Summer | 15th April 2024 – 11th July 2024 |
Applications
All applications for the Stockton-on-Tees Teacher Training Programme must be made through Apply.
Our provider code is S60.
You can find further information about the application process and advice for preparing your personal statement at Get into Teaching .
Please note we are a Safer Recruitment provider.
What does the partnership offer?
For the 2023-24 academic year the partnership will offer the following phases/subjects:
Primary 5-11
Primary 3-7
11-16 in Secondary Subjects:

Maths
Physics
Chemistry
Biology
MFL French
MFL German
English
Geography
History
Design Technology Textiles & Product Design
Food Technology
Physical Education
Computing
Art and Design
Drama
Religious Education
Our Curriculum Vision
Our responsive, challenging curriculum aims to create confident, knowledgeable and reflective practitioners who are well placed to enter the profession as ECTs. The curriculum is well-balanced; trainees receive training in the right things at the right time; its golden threads contribute to the coherence and sequencing of the programme so that it is knowledge- rich and provides exposure to a variety of evidence based theories and practice.
Training in the right things at the right time
Centre-Based Training
The autumn and spring terms begin with blocks of centre-based training which are held at our dedicated training space at the Education Centre (a bespoke training block attached to Stockton Sixth Form College).

The training takes the form of taught sessions delivered by experienced, expert, outstanding Stockton teachers and specialists. The sessions, whilst grounded in theory, focus on providing practical strategies and techniques
that will support you when you are teaching in school. There are also many opportunities for you to learn from and teach your fellow trainees through sessions that allow you to share your successes, ideas and challenges with each other and reflect on your school experiences.
In school
Our programme has a strong experiential learning focus, with over 70% of your training based in schools, allowing you to embed and develop the practical skills gained through centre-based training.

You have a host (main placement) school that you will work with the majority of the year (autumn and summer terms). Within that school, you are allocated a mentor just for you who is there to work with you and support you every day. This approach allows you to build strong relationships with your school and pupils and truly become a member of staff like any other teacher in the school.

Your second school experience takes place in the spring term for a shorter placement of approximately 6 weeks.
School-Based Development
Your training in school is personalised to meet your unique needs and will include a variety of activities including focused lesson observations of colleagues, weekly one-to-one sessions with mentors, participation
in your school's staff training, advice with planning and teaching, focused meetings with school specialists, colleague and pupil shadowing and much more.
Teaching
At first, trainees are not expected to take responsibility for a teaching timetable. Time will be spent observing experienced colleagues and learning about the craft of the classroom and gradually, your mentor will support you to be ready to teach a full lesson. Towards the end of the first half term trainees teach for 35% of the school week. The teaching commitment increases to 50% in the spring term and 70% in the summer term of the training year. This is designed to support you to be ready for employment as a early career teacher (ECT) when you will have a 90% timetable.
Assessment for Qualified Teacher Status
All trainees must demonstrate that they have met the Teachers' Standards by the end of the training programme. Trainee progress is reviewed continuously through lesson observations, mentor meetings, professional tutor visits and written submissions.
Mentoring and Support
As well as your class mentor who will be working with you every day, you also work with a Professional Tutor, an experienced, expert practitioner external to the school, who will work with you and your school regularly to support you on your journey as well as monitor that you are getting the support you need in school.