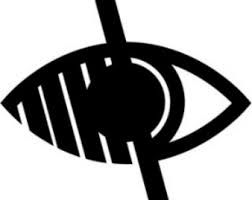 Course Information
Course dates for 2021 – 2022
| | |
| --- | --- |
| Term | Dates |
| Autumn | 6th September 2021 – 17th December 2021 |
| Spring | 4th January 2022 – 8th April 2022 |
| Summer | 25th April 2022 – 8th July 2022 |
Applications
All applications for the Stockton-on-Tees Teacher Training Programme must be made through either UCAS or Apply.
Our provider code is S60.
You can find further information about the application process and advice for preparing your personal statement at Get into Teaching .
Please note we are a Safer Recruitment provider.
What does the partnership offer?
For the 2021-22 academic year the partnership will offer the following phases/subjects:
Primary 5-11
Primary 3-7
Secondary Subjects:

Maths
Physics
Chemistry
Biology
MFL French
MFL German

English
Geography
History
Design Technology (Textiles & Product Design)
Food Technology
Physical Education
Computing
Art
Religious Education
Music
Drama
Our Course
The full time course starts in September, finishing in early July and successful completion leads to the award of Qualified Teacher Status (QTS) and a University accredited PGCE. All PGCE tutorials and study take place in Stockton and you will have access to a vast online library.
Our programme is embedded by academic theory and through practical experience in two different schools with the opportunity to experience alternative specialist settings, e.g. SEN and Pupil Referral Units. Over 70% of your training is school-based, allowing you to embed and develop the practical skills gained through centre-based training.
Centre-Based Training
The autumn and spring terms begin with blocks of centre-based training which are held at The Education Centre. The training is delivered by experienced, expert teachers, consultants and LA Advisers. These sessions provide practical strategies and techniques which you can apply in the classroom.
Our Curriculum
Our responsive, challenging curriculum aims to create confident, knowledgeable and reflective practitioners who are well placed to enter the profession as NQTs. The curriculum is well-balanced; trainees receive training in the right things at the right time; its golden threads contribute to the coherence and sequencing of the programme so that it is knowledge- rich and provides exposure to a variety of evidence based theories and practice.
Our Curriculum Vision
Training in the right things at the right time
Training is graduated so that trainees focus on the essential concepts at different stages of training. This is why there is a strong focus on planning and managing behaviour initially, plus core curriculum for primary trainees as well as the skill of effective observation. Gradually over the year, trainees are introduced to more and more aspects of teaching such as SEND, foundation subjects for primary and KS4 for secondary trainees.
There is a strong focus on evidence-based practice so that trainees learn the most effective teaching strategies that have been proven to make a difference to pupil learning; knowing why something works creates better teachers.
School-Based Development
You will be assigned two qualified and expert teachers in two different schools dedicated to your development throughout the year and your placements are personalised to meet your training needs giving you the opportunity to thrive as an individual. This will include a variety of activities including observations, planning, teaching, meetings and research. By the end of the autumn term, you will be teaching a 30% timetable increasing to 50% in the spring term and 70% in the summer term.
School Based Development Plan
This document is the lynchpin of our curriculum. It provides the bridge between centre-based training and school-based development. This is the embodiment of the 'coherence and sequencing of our programme'. Every week of the SBDP provides the opportunity for trainees to clarify and deepen their understanding of concepts introduced to them in school-based development through observation, experience and reflective discussions with their mentor and other school staff as well as weekly reflections. Their experiences and reflection feed back into later centre-based training sessions. Each stage of training in the right things at the right time is reflected in the SBDP e.g. the introduction of KS4 to secondary trainees in November.
Assessment
All trainees must demonstrate that they have met the Teachers' Standards by the end of the training programme. Trainee progress is reviewed continuously through lesson observations, mentor meetings, professional tutor visits and written submissions.
Mentoring and Support
All trainees have an appointed Professional Tutor, who is an experienced practitioner and external to the placement school. You will also have a school based Training Co-ordinator who will oversee the training within school and a class mentor who will focus on the development of your practice.