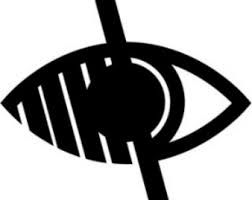 Post Graduate Teaching Apprenticeship
What is the teaching apprenticeship?
It is a one-year programme for those who need an employment based route to train to teach. This programme allows schools to use their apprenticeship levy to train their own 'home-grown' teachers. It provides a fee-free, salaried route for graduates to enter the teaching profession and gain Qualified Teacher Status (QTS).
Apprentices will experience high-quality training and are assessed against the Teachers' Standards. Our blended learning approach combines in-school experience and centre-based training.
The apprentice programmes we offer are:
Primary ages 3-7
Primary ages 5-11
Secondary ages 11-16
Entry Requirements
Employment in a school who are willing to support you through the apprenticeship programme.
An undergraduate degree, usually 2:2 or above though we will consider a Third based on school recommendation.
GCSE Grade 4/C or above in English language, maths and science (for primary only) or equivalent (ASDAN, ALAN, Access to Higher Education and Functional Skills are not considered equivalent).
We do offer an equivalency test free of charge for apprentices accepted onto our programme in both maths and science. This must be passed before the course begins.
When does it take place?
The apprenticeship runs for 12 months. During the apprenticeship, the apprentice must successfully complete the ITT programme, leading to the recommendation for QTS. The apprentice then must complete an end-point assessment to successfully complete the apprenticeship. This involves a lesson observation and a professional discussion. For 2024-25, the ITT apprenticeship programme will run from July to July.
2024-25
July  – 2 full days induction at our base (3rd and 4th July 2024)
Gap tasks to complete by September
Full training programme begins September 6th 2024
QTS achieved early July 2025
End Point Assessment completed July 2025 (Apprenticeship achieved)
What does it involve?
Apprentices train for approximately 70% of the year in school and approximately 30% of the year at Stockton SCITT's base at Stockton Sixth Form College.
Apprentices are expected to attend the vast majority of the SCITT's training, though typically, they do not undertake the academic PGCE and are not required to come to training that would duplicate training they have already had such as safeguarding.
This comprises:
2 weeks with SCITT beginning Friday 6th September followed by
4 days a week at school, returning to SCITT every Friday
3 weeks with SCITT in December/January followed by
4 days a week at school, returning to SCITT every Friday
Full time in school across the summer term
Cost
The fee for training is £9,000 funded directly from the apprenticeship levy*. This supports school budgets and ensures the apprentice does not have to take on any loan.
There is no levy funding available for an apprentice who already has QTLS.
The apprentice remains employed by the school.  Apprentices should be paid at least point 1 on the Unqualified Teachers' Scale.  Currently this is £20,598. 
QTS Requirements
In order to achieve QTS, an apprentice must train in two different schools. Whilst the employing school is where the apprentice spends most of their time, the apprentice must teach in another school for 6 weeks and takes place in the spring term. It is usually the case that the employing school sources and arranges the short-term placement school and keeps the partnership informed.
The trainee must teach across two key stages; either Key Stages 1 and 2, EYFS and Key Stage 1 or Key Stages 3 and 4.
How to apply
Prior to any formal application, the Partnership Manager will discuss the programme and its implications to help schools and candidates make an informed decision. Please get in touch at any time to arrange a discussion. If both parties agree to go ahead, the candidate makes a formal application through the Department for Education Apply website