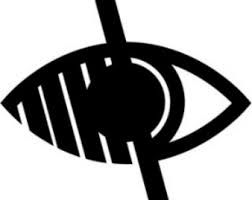 How to Apply
The process to apply to Stockton-on-Tees Teacher Training Partnership is set out below. Please note we are a Safer Recruitment provider.
Entry requirements
Applicants must already hold the following qualifications:
GCSE English and Maths – Grade C, Level 4 or above (or equivalent).
GCSE Science – Grade C, Level 4 or above (or equivalent) if you want to teach primary.
Please note Functional Skills qualifications are not considered to be GCSE equivalent.
If you do not already hold the required GCSE qualifications, it is possible for you to complete an ITT equivalency test in each of these subjects which we would accept.
Stockton Teacher Training Partnership offers equivalency tests in Maths and Biology, for those holding a conditional offer with our partnership.
Other organisations such as Equivalency Testing www.equivalencytesting.com offer the option to complete revision courses with an allocated online tutor to mark your work and provide feedback, followed by an online equivalency test.
In addition, applicants must have achieved the following qualifications by the time the course starts:
An Honours undergraduate degree at 2:2 or above. For secondary applications, it is preferable for your degree to have some connection to the subject you want to teach. Where this is not the case, relevant high grade A Level qualifications will be taken into account as well as any other relevant experience.
If your qualifications are not UK-awarded you will need a ENIC statement of comparability to show that they are equivalent to the entry requirements listed.
Applications are enhanced by evidence of some experience in a school but it is not a condition for application.
Successful applicants are required to undertake the enhanced Disclosure and Barring check, and complete a medical health questionnaire which may be subject to an occupational health referral. This will be arranged by the Partnership.
Offers made to applicants will be conditional until all of the above criteria have been fulfilled.
How to apply
The Department for Education has a search service for potential teachers where, you can view more information about Stockton-on-Tees Teacher Training Partnership and the programmes we offer. Our provider code is S60.  Courses commencing in September 2024, will be available to view online from the 3rd October 2023.
To apply for the Stockton-on-Tees Teacher Training Programme please visit the Department for Education Apply website. We open for applications for courses commencing in September 2024 on the 10th October 2023.
MERIT
Stockton SCITT is proud to be a member of MERIT. MERIT is an exclusively north east England organisation, established 13 years ago, that provides bespoke support for those with a BAME background considering teaching as a career. This support takes various forms: from the very early stage, when an applicant is considering their options and entry requirements, to looking at personal statements and providing interview practice. With the changes to entry requirements and different routes into teaching over the years, this service is valuable to help applicants navigate the initial teacher training landscape.
Those applicants with a BAME (Black, Asian and Minority Ethnic) background may wish to contact MERIT, an organisation that supports BAME teachers into teaching.
Contact is via:
Julie Bond, MERIT Adviser, EMTAS
Tel: 0191 4338647
Email: juliebonddryden@gateshead.gov.uk
What happens next? The recruitment process
Stage One: Screening
Applications are checked to ensure that applicants' qualifications meet the DfE entry requirements.
Stage Two: Scrutiny
Applications meeting the entry requirements are scrutinised by the Partnership against set criteria.
Stage Three: Interview Process
Interviews will take place online, usually no more than 48 hours from the time we receive an application.  As part of the preparation for interview, trainees will be asked to prepare a theoretical short teaching activity and watch a short video clip.  Trainees will then undertake a formal interview with one of the SCITT leads. Some of the questions will relate to the preparation tasks.  The process is designed to assess the capacity to develop subject knowledge, a capacity for critical thinking and reflection,  an ability to engage with young people and to assess a trainee's overall suitability to train to teach.  Trainees will have the opportunity to ask questions throughout the process.
Safeguarding Checks
As a Safer Recruitment provider, we have robust safeguarding practices in place. Please note you will be asked to provide 2 forms of ID, one of which must be photographic. If you do not have the required ID, the interview can not take place.
Conditional offers will usually be made within 1 working day from the date of interview and often sooner than this. Offers will be confirmed via Apply.